circular vibrating screen

especially for screening the materials in the quarry, which adopted the vibrating of the tube eccentric shaft to adjust the amplitude. And it features stable structure, strong vibrating force, high screening efficiency, low vibrating voice, firmly durable,long service life and easy maintenance, and safe operation, etc.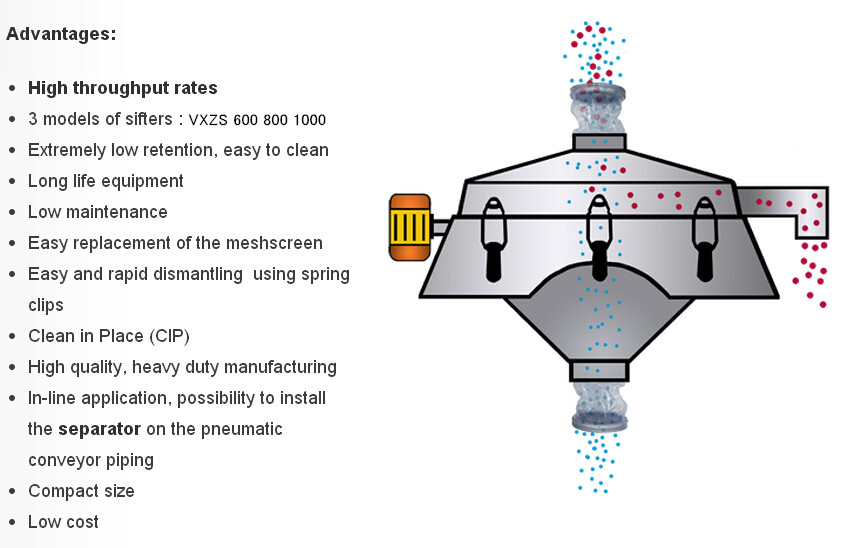 PRINCIPLE
Through the flexible coupling, the motor drives the eccentric block of the vibrator at high rotary speed, generating the centrifugal force, and then causing the screen box did circular movement by the amplitude. After that, the materials in the slope screen surface will be cast continuously by the force generated from the screen box, then realizes the purpose of classifying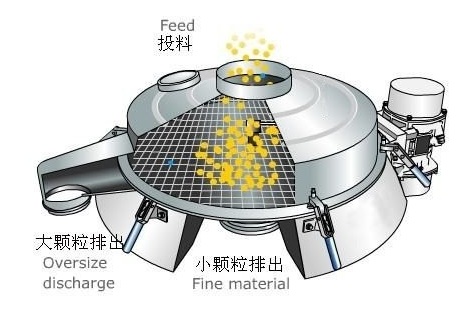 STRUCTURE
Compact Flour Sifter mainly consists of the vibration motor, screen box, and supportive device, cover and base are opptional parts.